STEP-Riga   
Where: GOOD NEWS CHURCH, Unijas 99 Riga
When:  March 31.- April 1

.

 2017                
Hello!
Here is translation of testimony that gave one lady during the MINI-step programme in Riga.
 "Dear ministers of God (brothers and sisters from Finland), we are so grateful to God for your coming. We are so grateful that God has sent you to us, to hear His word, which He has said to us throught your ministry. God is so great!
When Holy Spirit spoke His word through your mouths God's glory just filled the room like a cloud and bright sunshine. I just felt a little wind in this room. Jesus Christ Himself visited us through Holy Spirit. He is so faithful to us!
Today we have learnt so much new, received so many revelations from Him, the Holy One and almighty. Our heart are filled with joy and blessings. Thank you so much for such a wonderful books! These are such a great gifts for us! Hallelujah! We thank you for your participation from Finland, we always pray for all of you! Thank you and thank God for you ministry! I am praying that he will reward your ministry hundrlefold".
STEP-Riga
(Summer Training and Evangelism Program)
31.3.- 1.4.2017
Events Program,
Friday 31.3.2017,
19:00 – 21:00 – "Overview of the Messianic Prophecies" (Isaiah 53)
"Jewish Tradition and Calendar" (Yeshua and Jewish Tradition in witnessing).
Saturday 1.4.2017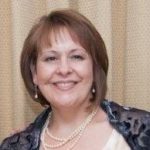 11:00 – 13:00 – "Importance of the Jewish Evangelism"
*Case for the Jewish Evangelism.
Lunch 
 14:00 – 17:00 – "Methods of Jewish Evangelism" (Practical guidelines)
"Apologetics and answering Jewish Objections to Yeshua"
18:30 – 19:30 Certificates, music we may due the Havdalah in the end.
Teachers: Fiona Sorbala CPM– UK London and  Eugene Ivanov Beit Sar Shalom, Germany
Welcome to our STEP-program! Please send your reservation Pastor Vladimir Ivanov tel. +371 29474333, e-mail: vladimirivanov@inbox.lv  or any Questions Toivo Maki tel. +358 400 373570 e-mail: cpmfinland@gmail.com
MINI STEP В РИГЕ (2 дня) с 31 Марта по 1 Апреля 2017
Адрес:  ХРИСТИАНСКИЙ ЦЕНТР БЛАГАЯ ВЕСТЬ, ул. Унияс 99, Рига  e-mail: step1riga@gmail.com Web site: http://goodnews.lv/  FB: https://www.facebook.com/Good-News-Church-Riga-201670393188382
Контактная персона: Пастор Владимир Иванов,  тел. +271 29474333, e-mail: vladimirivanov@inbox.lv
31 Марта / пятница
19:00 – 21:00 – "Обзор мессианских пророчеств" (Исаия 53)
"Еврейская Традиция и Календарь" (Иешуа в Еврейской Традиции и свидетельство).
1 Апреля / суббота
11:00 – 13:00 "Важность Благовестия Еврейскому народу"
*Аргумент в пользу Еврейской Евангелизации
Обед
14:00 – 17:00 – "Методы Еврейской Евангелизации" (Практическое руководство)
"Апологетика и Ответы на Еврейские Возражения о Иешуа"
18:30 – 19:00 – Выдача сертификатов, особенная музыка для завершения Шаббата и церемония Авдалы в завершении программы.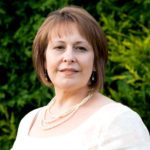 Учителя: Фиона Сорбола CPM – UK и Евгений Иванов BSS Germany
Добро пожаловать на нашу STEP программу!
Организаторы: CPM-Finland, Beit Sar Shalom в содружестве с Христианским центром Благая Весть, Рига.
CHOSEN PEOPLE MINISTRIES     www.chosenpeople.com
Chosen People Ministries exists to pray for, evangelize and disciple Jewish people everywhere and to help others do the same. Chosen People Ministries serves in 16 countries around the world with headquarters in New York City.
CHOSEN PEOPLE MINISTRIES, PO BOX 47871, Golders Green, LONDON, NW11 1AL, info@chosenpeople.org.uk   www.chosenpeople.org.uk
BIOGRAPHY of FIONA SORBALA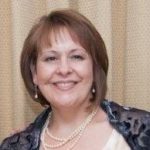 Fiona Sorbala is a Jewish believer in Jesus who grew up in Scotland. Her mother, who grew up in the Egyptian Jewish community, and came to the United Kingdom via France, where her brother had been killed while he was working for the French Resistance. Although she was reluctant to speak about her Jewishness Fiona has a clear memory of her mother telling her while she was still very young to never forget that she is Jewish. Sadly her mother died shortly thereafter. This has shaped Fiona's faith as a Jewish believer in Jesus.
Fiona grew up with a strong sense of being Jewish without understanding what it meant. When she was 14 she came to know her Messiah and was raised up in a church that imparted to her a love and respect for the Word of God. Her love for the Bible got Fiona studying in Bible College, and it was there that she first got involved in evangelism to Jewish people while doing a placement in outreach to Jewish people.
A few years later, Fiona became involved in a congregation of Jewish believers in Jesus in London. It was in this Messianic Jewish congregation that she began to put together what it meant to be Jewish and believe in Jesus. From there Fiona went to St Petersburg in Russia in 1992. At this time the Former Soviet Union was just opening up to missionaries from western countries and there were amazing opportunities to evangelize and disciple the many tens of thousands of Jewish people who had not been allowed to hear the Gospel under communism. For many years Fiona worked among Russian speaking Jewish people, and she is now fluent in Russian, something that is of great value even in the United Kingdom. As she worked to reach Jewish people with the Gospel, she met her husband Marius. Marius is a talented artist who also works closely with her in ministry today.
Fiona is a valued member of Chosen People Ministries' growing team of workers in England. Like the Apostle Paul, Fiona longs to see Jewish People find the truth that Yeshua is the Messiah of Israel. She is an experienced and articulate speaker who loves to share the wonders of the Gospel through Jewish eyes.
 Eugene (Evgeni) Ivanov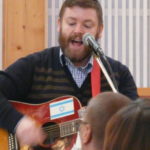 Evgeni was born in Russia into a secular Jewish family. They did not believe in God nor did they live a Jewish lifestyle. They did not celebrate any holy days except Passover. As Evgeni was preparing for college, he participated in a foreign exchange program.
He was chosen from among many to go to the U.S. In 1993, he began a month orientation in Chester, Pennsylvania and then was sent to his host family in Kalispell, Montana. One Sunday morning they asked him if he wanted to attend a church service with them. He agreed and gradually started to learn about God during Sunday school. Sometime later, after attending a different congregation, he was challenged by the Youth Pastor to live for Jesus. It was then that Evgeni decided to become His follower. Later He was baptized and continued to grow in his new found faith in Messiah Jesus.
Meanwhile, Evgeni's entire family had moved to Israel. He flew to Israel in 1995 and began sharing with them his new found love and passion. Eventually all of his family surrendered their lives to the Jesus. Upon his arrival in Israel, Evgeni returned to school and received a B.A in Foreign Literatures and Linguistics from Ben-Gurion University.
After that he was drafted into IDF (Israeli Defense Force) where he served for 5 years. Later Evgeni was working in a Bible shop in Beer-Sheva and ministering as a worship leader in the local congregation when he met and became friends with Maxim Katz, who works with Chosen People Ministries. Through Maxim, God began to stir in Evgeni's heart a desire to bring the Good News to the Jewish people. In May of 2005, he became a full-time missionary with Chosen People Ministries and lived in Jerusalem serving the Lord and His people in the land of Israel.
In 2010 Evgeni met and was married to a beautiful girl named Dasha. Soon after, they moved to Germany where Dasha is finishing her Master's degree. Since 2012, he has been working with Beit Sar Shalom Germany under Vladimir Pikman. Besides ministry in a Messianic congregation where he leads worship, he is also involved in various programs including STEP seminar (Summer Training and Evangelism Program), presenting the Jewish roots of our faith to the churches in Germany and the U.S. and has been part of the Muchan worship team for the past 2 conferences. Evgeni's heart has always been to reach people with the message of salvation in the Lord Jesus. He also has a passion for the younger generation, ministering to young adults through discipleship, sharing with them the deeper truths through our common Jewish heritage and life in Yeshua. He thanks God every day for the privilege to serve Him and His people.
Evgeni's Topics:
* Messiah in the Passover
* Messiah in the Fall Feasts
of Israel
* Yeshua and Torah
* Romans 9-11
* Why Messianic Judaism
is Important.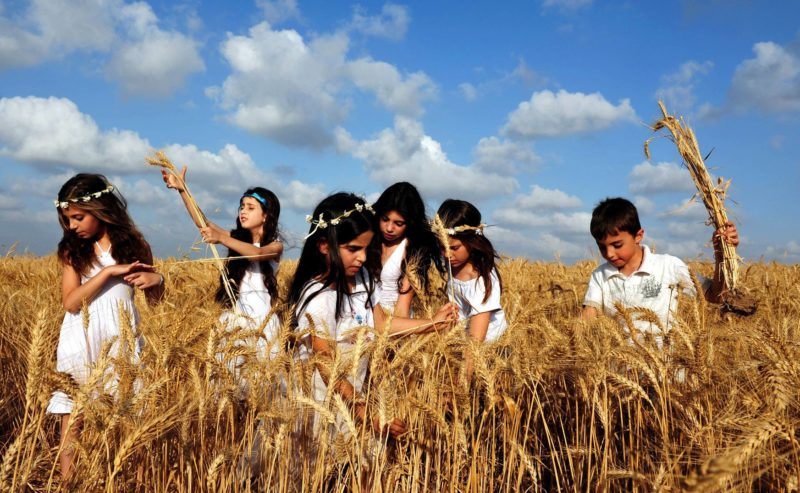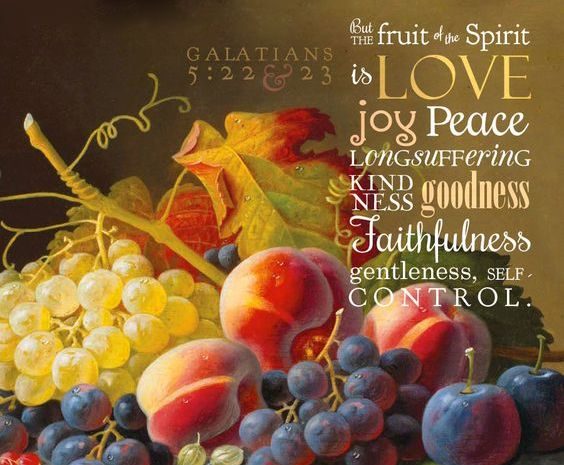 LAINAUS Jonathan Bernisin kirjasta
JÄLKIKIRJOITUS LOKAKUUN 2015 RUKOUSKIRJEESEEN LEHTIMAJAN JUHLILTA
LAINAUS Jonathan Bernisin kirjasta Rabbi katsoo lopunaikaan
Yhteistyön aika
Meidän on nyt aika ruveta tekemään yhteistyötä Pyhän Hengen kanssa nopeuttaaksemme Jeesuksen paluuta viemällä evankeliumia kaikkialla maailmassa asuville juutalaisille. Voi olla, ettei elämässäsi ole ainuttakaan juutalaista. Rukoile, ja Jumala lähettää heitä luoksesi. Voi olla, että asut alueella, jolla ei asu ainuttakaan juutalaista. Jos näin on, voit ainakin rukoilla päivittäin juutalaisten pelastumisen puolesta. Voit myös tukea rahallisesti sellaisia järjestöjä jotka julistavat evankeliumia juutalaisille. Pyydä Jumalalta tähän ohjausta.
Suuri brittiläinen protestanttikristitty lähetystyöntekijä Hudson Taylor (1832-1905), joka toimi Kiinassa 51 vuotta, lähetti aina ensimmäiset kymmenyksensä Lontoon juutalaisten parissa tehtävälle evankelioimistyölle. Mildmay Missions sai häneltä shekin joka ikinen vuosi. Shekin mukana seurasi pieni huomautus ¨Juutalaisille ensin¨. Hän teki näin, koska hän ymmärsi Israelin pelastumisen ja Kiinan pelastumisen välisen yhteyden.
Kysy oman seurakuntasi pastorilta tai lähetysjohtajalta, kuinka suuri osuus sen lähetysbudjetista käytetään juutalaisten tavoittamiseen. Jos summa on pieni tai sitä ei ole ollenkaan, kehota vastuussa olevia henkilöitä järjestämään prioriteettinsa uuteen uskoon evankeliointia koskevan mandaatin mukaan: evankeliumi on ensin juutalaisille ja sen jälkeen pakanoille (Room. 1:16). Tarkastele tämän jälkeen omaa antamistasi ja kysy itseltäsi, mitä sinä voisit tehdä saavuttaaksesi Israelin eksyneet lampaat hyvällä sanomalla.
Lopuksi rukoile Israelin puolesta. Jokin aika sitten eräs henkilö kertoi minulle tarinan, joka sai minut
ajattelemaan, mitä tapahtuu rukoillessamme Israelin puolesta. Mark-niminen mies teki kuolemaa sairaalassa kuume raivosi hänen kehossaan. Hänen verenpaineensa oli vaarallisen alhaalla. Lääkärit tekivät kaikkensa hänen auttamisekseen, mutta mikään ei tehonnut. Asiantuntijat olivat ihmeissään Markin salaperäisen sairauden vuoksi, kunnes lopulta poistuivat päätään pudistellen. Mark oli uskova ja rukoili parantumisensa puolesta, mutta siitä huolimatta hänen luisumisensa kohti kuolemaa jatkui. Herätessään yöllä Mark huomasi, että hänellä oli huonetoveri. Korkean kuumeen aiheuttaman tokkuran ja huoneen hämärän valaistuksen vuoksi Mark ei kyennyt erottamaan kunnolla ikkunan vieressä makaavaa miestä, mutta se mitä hän erotti, sai hänet hätkähtämään. Miesparka oli todella kurjassa kunnossa. Hänen käsivartensa olivat langanlaihat. Hänen poskensa olivat lommolla ja hänen silmissään oli tyhjä katse. Tippaletku oli asetettu hänen käsivarteensa. Myötätunto täytti Markin sydämen. Hän alkoi rukoilla:'' Herra, tuo mies näyttää kärsivän kovasti. Unohda minut. Jos minun aikani on kuolla, olen valmis. Mutta ole niin kiltti ja paranna tuo mies.'' Mark nukahti kesken rukouksensa.
Seuraava asia jonka hän tajusi, oli huoneeseen aamiaista kantava hoitaja. Auringonsäteet työntyivät sisään ikkunaruudun läpi. Mark oli nukkunut paremmin kuin aikoihin.
''Näytätte jo paljon paremmalta'' hoitaja huudahti. ''Tunnen oloni paremmaksi'', Mark myönsi. Kun hoitaja kääntyi poistuakseen huoneesta, Mark huomasi, että ikkunan vieressä oleva sänky oli tyhjä. Pettymyksen aalto kulki hänen lävitseen. ''Mitä tuolle toiselle potilaalle tapahtui?'' Mark huusi hoitajan perään. ''Kuoliko hän?''
Hoitaja pysähtyi niille sijoilleen , kääntyi ympäri ja tuijotti Markia kuin järkensä menettänyttä. ''Mitä potilasta tarkoitatte?''
'' Miestä joka tuotiin viime yönä tuohon viereiseen sänkyyn. Sydämeni särkyi pelkästään häntä katsellessani.''
Huoli tulvahti sairaanhoitajan kasvoille. ''Teidän lisäksenne tässä huoneessa ei ole ollut ketään muuta'', hän sanoi.'' Teidän on täytynyt kuvitella kaikki. Minun on parasta hakea lääkäri. Kyllähän te ymmärrätte, korkea kuume ja kaikki….''
''En minä näkyjä nähnyt'', Mark väitti vastaan ja osoitti toista vuodetta. '' Hän makasi juuri tuossa…'' Mark ei ennättänyt lauseensa loppuun, kun totuus iski hänen mieleensä. Yön aikana tuossa sängyssä ei maannut toista potilasta. Nyt hän tajusi tuijottaneensa ikkunaan- ja nähneensä siitä oman kuvajaisensa.
Hän oli rukoillut itsensä puolesta.
Hän oli ollut täynnä myötätuntoa jotakuta toista kohtaan ja asettanut tuon toisen potilaan itsensä edelle. Jumala oli vastannut ja hän oli parantunut. Seuraavana päivänä Mark käveli ulos sairaalasta ruumiiltaan ja hengeltään muuttuneena.
Samalla kun sinä rukoilet Jumalan valitun kansan pelastumisen puolesta- Aabrahamin, Iisakin ja Jaakobin fyysisten jälkeläisten pelastumista- sinä rukoilet myös itsesi, perheesi ja oman yhteisösi puolesta. Heidän parantumisensa on sinun parantumisesi. Heidän pelastumisensa on sinun pelastumisesi. Heidän paluunsa Jumalan luokse on elämä kuolleista meille kaikille.